A "Pre~Christmas" party, held in MMU cyberjaya, which pretty much i would say an awesome event, It was organized by CF-ers ( Christian Fellowship), the event was entitle " the true
colo

r
of Christmas " A short summarize of what happen: Came with a gift of more than five ringgit, for the gift exchange, then sing sing song with Christmas carols, then had a short skecth on the true color of Christmas. Then a light refreshments of tarts, karipap, junk food then drink, then group photo ! "canai" people oso.. and then GO SUPPER ..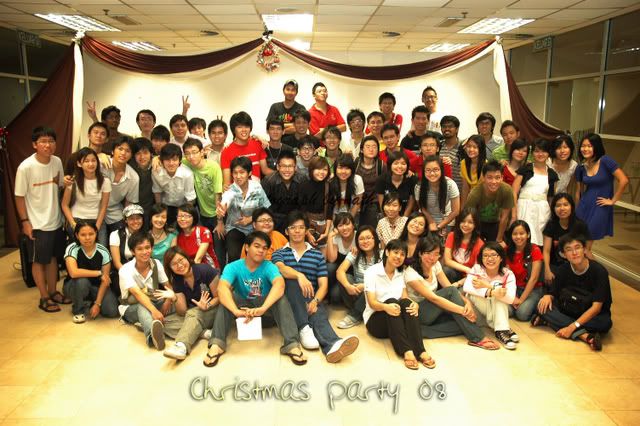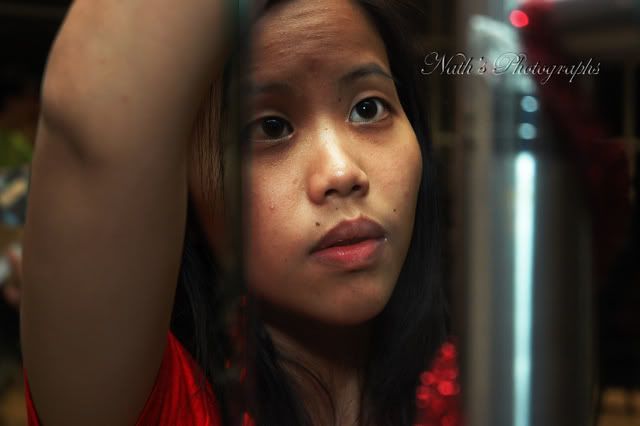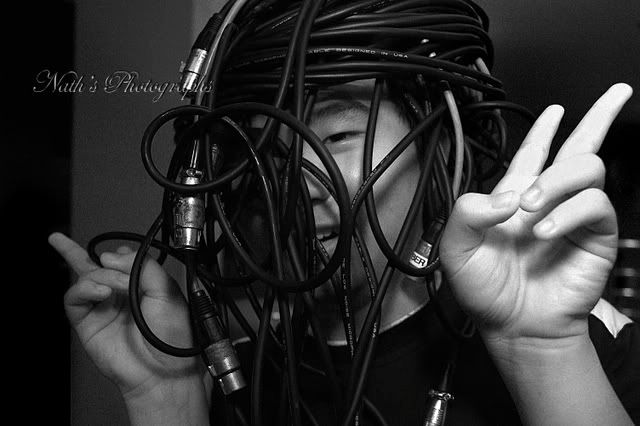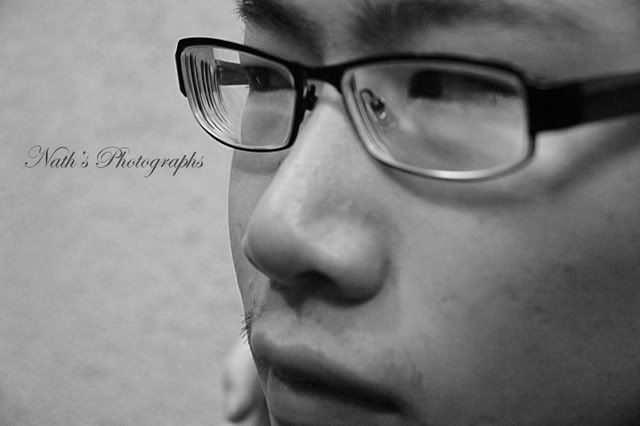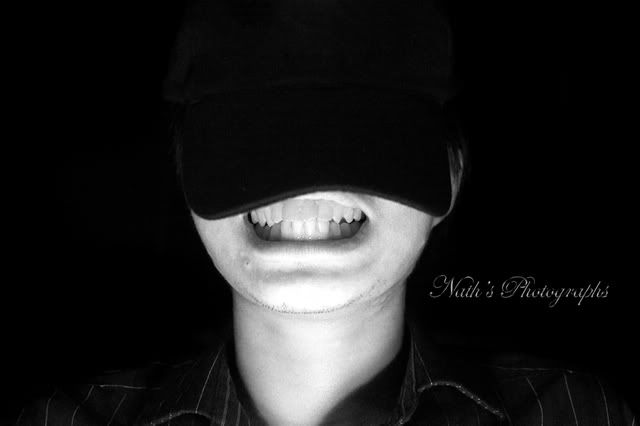 And now it's Christmas Eve. Here is my wish to some people who i care and i mostly appreciate them for being there in my life. And to some who was there before, but time changes and we changed.
John Lim
Thanks for being there, For the friendship and for the Christmas card with those message written in it. And also have a blessed Christmas with merry and jolly. May your dreams and hopes come true. Keep in touch too.
Gary Lim
One year has passed, Many things had changed though, * wonder if you remember the silver embossed Christmas sock photo frame. Still the same picture now, but time changes and would say that I'm sorry if there is a matter we could not solve, however we've moved on and would say thank you so much for teaching me on what i should improve in my life. Besides that also wanna wish you a blessed Christmas with abundance!
Darren Sin
Blessed Christmas as you've thought me a lot in "certain" things .. Thx for being there all this while. Guiding and cheering me up at times of emoness .. MAKE me think rational with positive thinking, and being simple ! May you grow more and more with HIS guidance. Which all the best all in your final year ! and also your new upcoming RESOLUTION .. hahaha
Kamini
Thanks for being there most of the time, driving me here and there, leading me to a better walk in life, and also supporting my back when i am down and in desperate times.. I hope that atapatwork will grow in abundance and you will have a abundance year ahead :) And you may be the light where ever you go ! blessed Christmas !
Tessie
It keep me wondering on how you live your life, making negative image to look positive and you seems to go along with it well and handling them well, your farney lame jokes and farney stuff, like " the dangdut song" hahaha makes things so joyous ! and lively. also thanks for your encouragements at times, been a blessing to have you as a friend :) and would also wish you a blessed Christmas with a blessed joyous and abundance in the coming year, also hope you find a perfect job in malaysia !! Don't go back Indon la !! * you wan my picture? haha ...
And as for the rest of my beloved friends, wishing you a blessed year ahead with abundance, sorry could not list down all of your names here, coz it prolly going to have around 3000 of people names here . but don't be discourage, somehow som where you have bless me with the friendship we built.
My MOM
Thx for the every moment you have been with me, taking good care of me when i am so so down so so sad. thx for all the sacrifices which have been made ! also i want to wish you a blessed Christmas though i wont be there with you during Christmas. I wish that you will have a good health and wont have to work so hard edy .. here are some flash back which i want you to know that, no matter what happens i am still your beloved son,
when i was about to die on 3 oct 1988, with the heart beat of 60, you said to me to hang in there and everything gonna be fine, with that also you've taken the risk of your life so that i can also live. if both of us wouldn't have hang in there we both would die on that memorable day.
In the mid year of 1997, at the age of 9 I've eaten a nasi lemak with a rotten egg in there, I had food poisoning, I was half dead, couldn't even carry up my fingers, but you carry me all the way to the hospital, getting help in transporting me there also, taking care of me in the hospital for three days.
At the age also, you thought me to dance and also cook rice and egg, which i also almost burn the hse because of the egg was on fire. and you was there to the rescue to put out the fire.
At the year of 2000, a few of our love ones passed their time on earth, it was also the year that you were there with me during my studies time, you even read all my books and teach me, last you waited for my every exam to end while i was doing them, when my UPSR result came out you were there to celebrate with me those moments and you said " this is not the end and i know you can do better in the coming exams" also that year you sacrifice savings for me to fly to sabah with other friends.
In the year of 2003, PMR was up again, this time again you teach me everything, from morning to late night, you pray for me every morning, send me to school with the cheerfull smile, and PMR was on my hands, you were there outside the school praying that i would rember everything i studied and i would pass.
In the year of 2004, the begining where everything changes in the house, we painted the hse together, with corn yellow, also with wall paper and cooking western food all the time, but that is the year where you got out from the hse to reach out to foreigners helping them with their work permits and stuff, and it all begin me having an additional family member, Vo Van Nhi adopted older brother. Which also you brought me someone who i can chat with most of the time.
In the year of 2005, I would say the toughest year for me to live and move forward, you was not so much there for my spm, you were there sending me to school but more to Vo Van Nhi " you said: he is not your flesh and blood but you want to make him feel that way so that he will feel apart of this family". Me was on stress mode, as i seems to have less attention from someone who i really really need the most. Our family begin to rub on each other shoulders, me attempting to suicide for two times because of so much pressure in the house, but you were there to console me back ! and you thought me how to appreciate life at that moment.
In the year of 2006 you set my feet of to the society around me. you were closer to vo van nhi, and obviously i felt lefted out of place, was really shaken, some how some where my birthday you still was there taking chances to have a party for me :) and i appreciate them, as year when by, family wasn't a family anymore, you hardly go back home, i hardly see you or even call you, trusting that you'll do fine, you separated with dad and i was broken apart ..
Year 2007 things became worse, from time to time... I decided to not go home and to just be on my own ..
Lastly this year, I finally come back to one piece though hard times have been there, i failed exam again but you were still there backing me up, with that also you finally came to see my performance this year, and it make me glad :)
My DAD
Thx for everything that you have done, the struggles that couldn't be told. Wish you a very merry Christmas, and also thank you so much for supporting the family ..